News:
Here some studio fotos from the drum recording session (Nov. 2017) with the monster drummer Norman Lonhard at Iguana Studios with the greate producer Christoph Brandes. Thanks guys for the incredible job, its always a pleasure to work with you!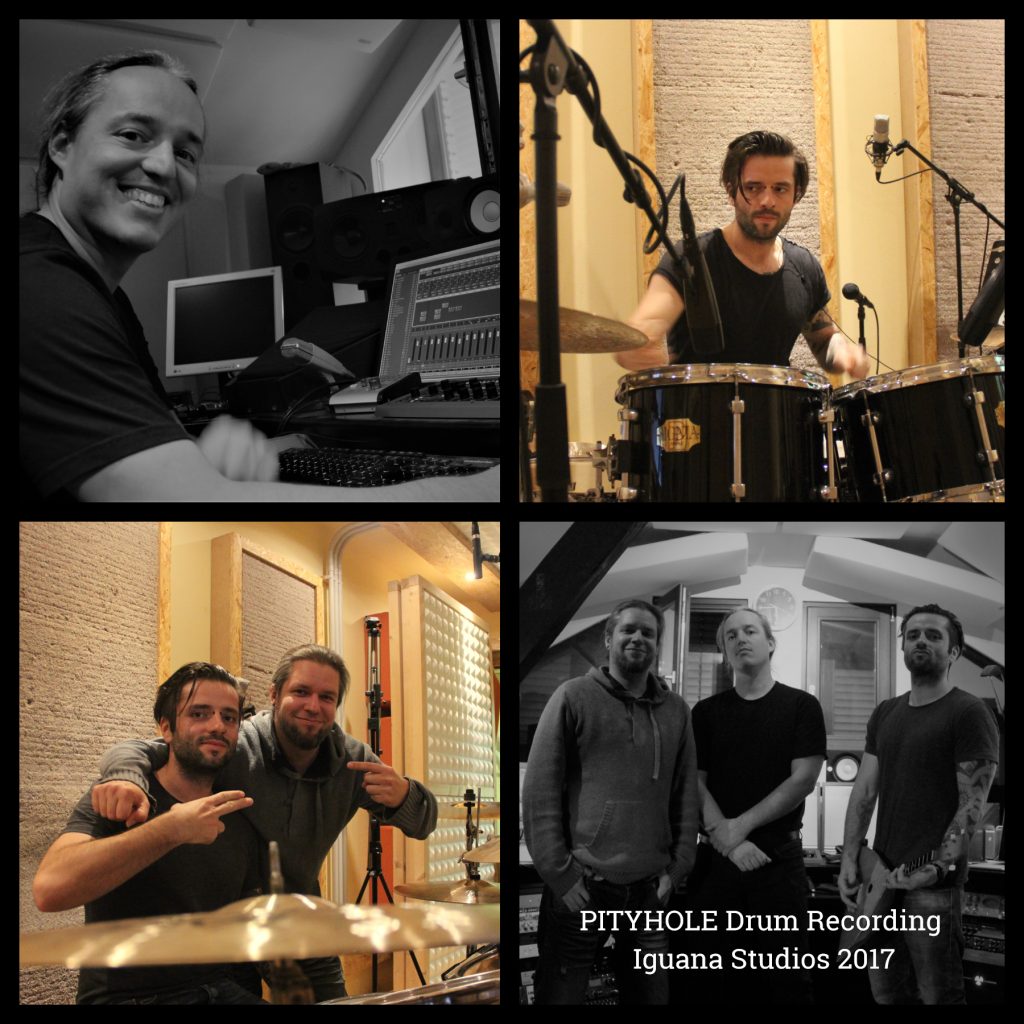 Press: PityHole – Metal Hammer – Januar 2016
PityHole is a project by singer and guitarist Patrick Hanemann who has now released his fifth album "Last Breath On Earth". The man distresses his vocal cords and instruments in his own studio located in the southern German town of Weil-am-Rhein. This time round, he came up with 11 melodic and complex songs, somewhere in between the genres of trash- and death metal, erratic and merciless.  With the grate drummer Norman Lonhard (Triptykon) behind the skins there are musically no limits. "Last Breath On Earth" is written for creatures that will come alive whe the sun extinguish to a black, cold stone.
PityHole "Last Breath On Earth"
(2015, 11 songs, Digipac) Thrash/ Death (12,- Euro)
All music, guitars, bass, synths, vocals, lyrics by Patrick Hanemann
Drums by Norman Lonhard (Triptykon)
here available! e-mail: contactme(at)pityhole.de
or on iTunes and Bandcamp!
"Last Brath On Earth" was produced by Patrick Hanemann.
It was co-produced, mixed an mastered by Christoph Brandes at Iguana Studios (www.iguana-studio.de).